Strategic Consulting Designed to Elevate Your Business
Our strategic consulting services are designed to enhance the value of your company and position it for long-term success. As your trusted advisor, we understand that trust is earned, and our goal is to demonstrate the value we can provide through our expertise.
Seeing the Big Picture: Aligning Strategy with Performance
As a business owner, you set expectations for your company's performance. However, the day-to-day demands of managing the business can sometimes shade the bigger picture. If your company is not meeting expectations—whether it's profitability, customer satisfaction, cash flow, or sales growth—a thorough analysis is needed to identify the root causes.
Partner with a Highly Qualified Team
This is where Heritage's Strategic Consulting delivers real value. Our experienced team of former CEOs, CFOs, business owners, and analysts collaborates with you to understand your personal and business goals, as well as the challenges you face. With a broad range of industry expertise, we offer insights and sound judgment gained from our own real-world experiences as well as from working with diverse businesses across the U.S. and worldwide.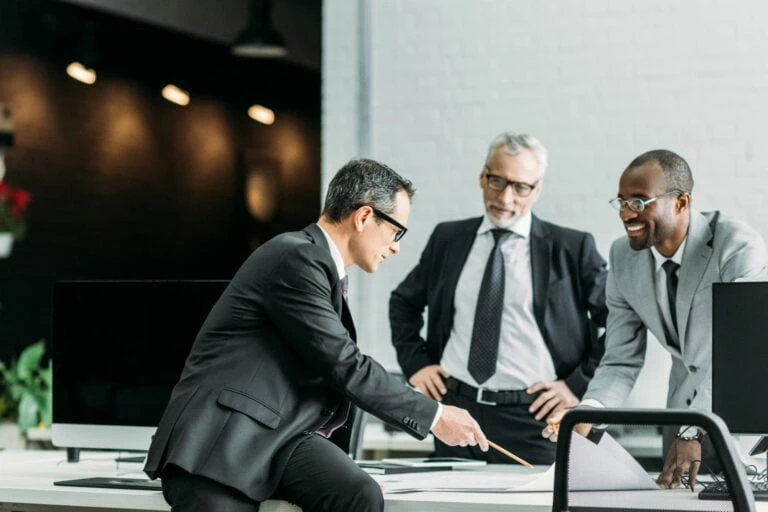 It all begins with a conversation. During this discussion, we listen to your concerns, ask insightful questions, and gain a deeper understanding of your business. Our team's collective experience enables us to relate to your unique challenges and, in many cases, offer valuable perspectives from similar situations encountered in our extensive portfolio.
Once we identify the need for strategic consulting, we work closely with you and your team to swiftly uncover the underlying issues affecting your business. We meticulously analyze the financial statements, capital structure, operations, and organizational structure to pinpoint opportunities for improvement.
Our strategic consulting assignments often involve: 
Financial Modeling: Identifying value drivers, cost reduction opportunities, and expected cash flows.
Capital Structure Review: Evaluating funding resources to optimize owner equity and ensure sustainable growth plans.
Operational Analysis: Reviewing metrics to enhance performance, increase sales, profitability, and customer satisfaction.
Organizational Examination: Improving accountability, strengthening the management team, and implementing responsive reporting.
Advance your vision with Heritage and secure a prosperous future for your company today. We'll work diligently to help you achieve your vision for your business.